Watch This Spot

For All-New

TELEVISION SHOWS

& Other Productions By

Archie Comics Entertainment!!

ATTENTION, FANS:
Catch the reviews for the presentation of
Archie Andrews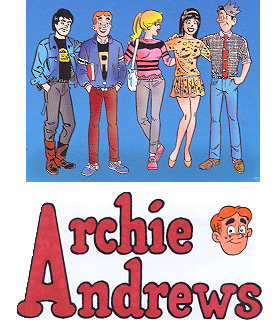 shown in Fall, 2002, by the students of the
Santiam Christian Players.

ATTENTION, FANS:
Read ACP%u2019s
Kathleen Webb%u2019s
own personal testimony at
Personal Testimony Comics
by Rox35 Media.

SUPPORT FREEDOM!
Join Archie
and all his friends
in building New York City a

Click on this above link to read more about it!